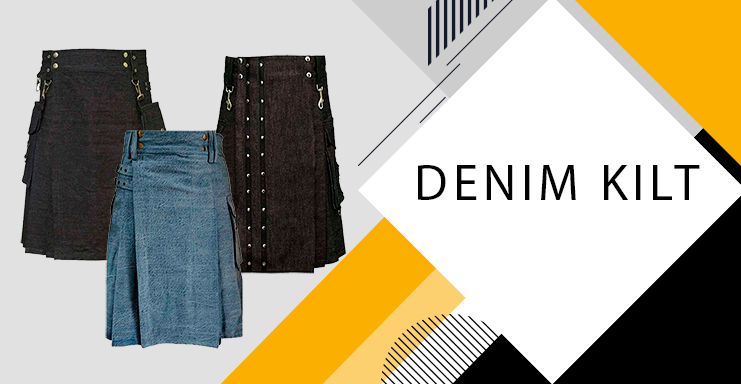 Denim kilt is extremely comfortable and is made for strong and tough men. It can be used as highland wear for all field-related work or sports activities and that is the best part of this clothing. If you are addicted to jeans and need some high-quality kilts, don't worry we found a suitable match for you. Here are your favorite denim kilts, which come in a variety of colors and sizes and are assembled entirely of 100% denim cloth.
Explore our extensive selection of high-quality denim kilts and pick your favorite model to get at a fair price without sacrificing the quality or design you like. Submit your order right now to get them delivered to your door.
Product Description of Denim Kilt:

The heavy-duty denim fabric is used to make this kilt to give you ease, amenity, and durability at the same time. It is specially designed for hardworking on-field men who don't want their clothes to be messed up.
Read more »