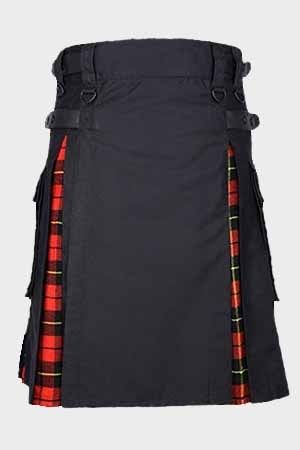 Having hard time choosing between Utility Kilts and Tartan Kilts? Well, you can choose both Utility and Tartan with our high quality hybrid kilts.
We have designed number of designs and patterns for you to wear our Hybrid kilts at any time. Whether you are at work or at home even in a wedding or party, you can bear our best hybrid kilts. Our hybrid kilts are made with high quality cotton and tartan. We use high quality fabric and acrylic wool for the design and pattern of our state of the art hybrid kilts.
Available in so many variety of colors and patterns that you will love. Choose one now.