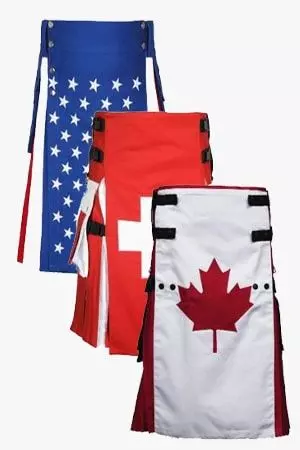 The Utility Kilt is offering the best quality at a cheap rate Flag Kilts. These kinds of kilts are used to show love for his country on their national days or events
Flag kilts have a class of their own. They can be transformed into beautiful and classy kilts so we did it elegantly. We have designed our camo kilts for men in a way you would love and prefer. Choose your kilts with confidence on your best kilt store " The Utility Kilt"
Choose the waist size and we will make a Perfect Patriotic Flag kilt for you to be confident and bold.
Special Price

$75.00

Regular Price

$98.00

Special Price

$65.00

Regular Price

$80.00

Special Price

$75.00

Regular Price

$90.00

Special Price

$75.00

Regular Price

$90.00

Special Price

$57.99

Regular Price

$75.99

Special Price

$69.99

Regular Price

$95.00