Tactical Kilt - Multicam Combat Kilts for Sale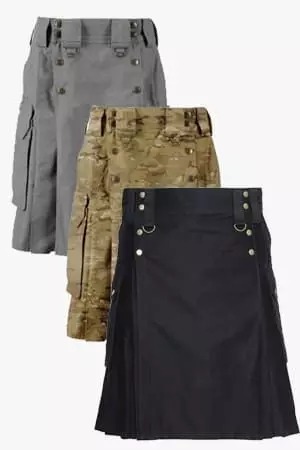 Tactical kilt is designed in an incredibly comfortable manner. With the emerging styles, men's Tactical Kilt have also come to the front with a new range of variety.
The Multicam kilt is not only modern but also exceptionally so much up to date that you can wear it on any occasion.
Men's Tactical kilts for sale
The utility kilt offers the best quality Tactical kilts for sale. Our Multicam Combat kilt offered comfort freedom of movement and rough durability. our Multicam kilt is made up of polyester & cotton blend and made up of ripstop weed for the double and triple stitch for maximum durability.
Multicam Kilt Sizing/Measuring
For those who have an even size such as 30, 32, or 36, it is recommended to order that exact size. However for those who fall in between it is more suitable to go for one size bigger, which will give a comfortable fit. If you prefer a tighter fit you could always go for one size smaller. A few kilts have a tapered slim fit, for those, it is recommended to go for the exact size or bigger size as the fit is slightly tighter than regular. (Kilt Measuring Guide)
Combat kilt

Customization

If you are looking for a waist size that is not on the list or wants a particular kind of color, then head on to our special order list. You can choose any kind of size and color modification you would like from there.