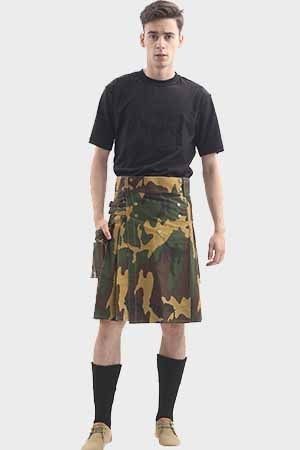 Feeling confused which kilt to wear on job and playing field? Here is the solution for you. Our specially designed cargo kilt for men is made to keep you stand tall whether you are on job or in a playing field with the comfort and ease of regular kilt.
Focused on the durability as well as class and beauty, we have designed our cargo kilt for men who want to do something different. Made with highest standard of fabric and the top notch design patterns make our cargo kilts stand out among others.
Your satisfaction is what we care for. We keep in mind comfort and class of yours. That's why we make cargo kilts which are perfect for you.
Special Price

$47.00

Regular Price

$55.00

Special Price

$49.00

Regular Price

$70.00